Travel Ideas
Accessible Possibilities
Top 10 Accessible Attractions in Houston
In Texas, everything is bigger than almost anywhere else, and as the fourth largest city in the US, Houston has certainly got size on its side. Known as the Space City (it's home to NASA's Manned Spacecraft Center) and Bayou City (for the ten winding waterways that flow through the city and surrounding area), Houston is vibrant and busy, but also offers plenty of opportunities to slow down and take some time for pure contemplation.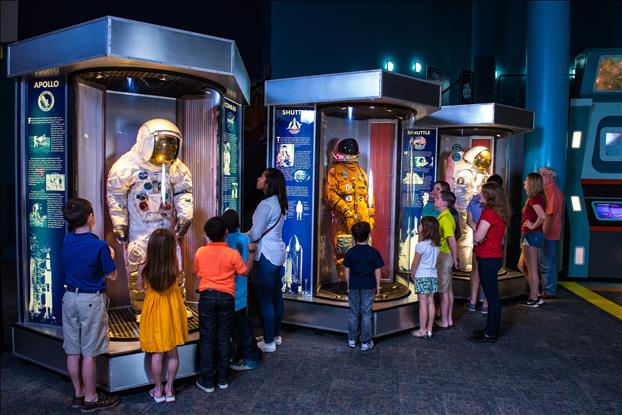 Space Center Houston/ Visit Houston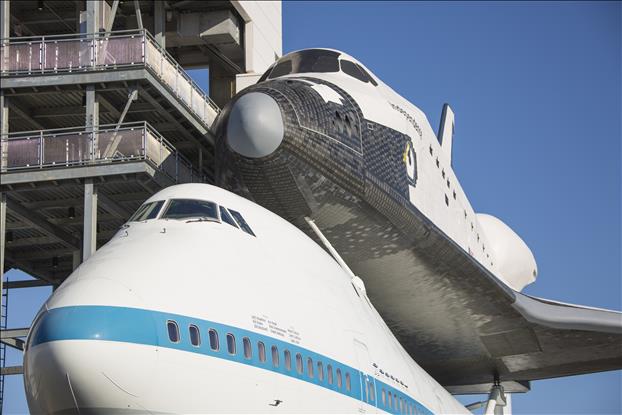 Independence Plaza at Space Center Houston. | Space Center Houston
Known around the world as the home of NASA Mission Control, International Space Station Mission Control and astronaut training, Space Center Houston is the Official Visitor Center of NASA Johnson Space Center. Go behind the scenes to see the NASA Johnson Space Center, moon over the world's largest collection of moon rocks and lunar samples and experience the exciting future and remarkable past of America's human space-flight program (and don't forget to utter those immortal words – "Houston, we have a problem…).

Wheelchairs are available at the Information Desk on a first-come, first-served basis. All Space Center Houston theaters, exhibits and attractions are wheelchair-accessible, including Lunch with an Astronaut. All theaters have ground-level entrances and all trams and Level 9 tour buses are equipped with lifts.

Trained service dogs are permitted in all exhibits and attractions, except the motion simulator rides.

Find out more here.

Parking: Accessible paid parking is located near the entrance.

Top Tip: This is a very popular site, so avoid wait lines by getting a free timed ticket for orbiter Independence and tram tours before you visit. You also can get a ticket once you arrive at the center by going to the timed ticket stations under the NASA logo in Space Center Plaza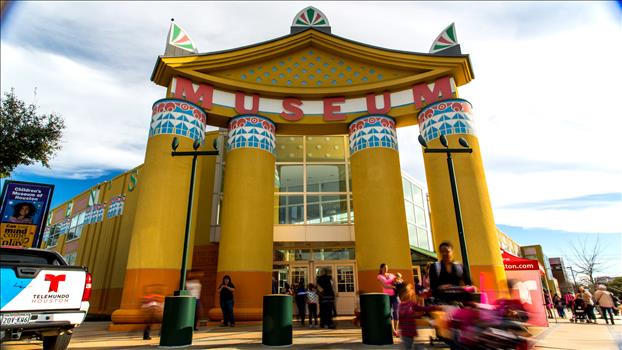 Children's Museum of Houston | Visit Houston
The Children's Museum of Houston is jam-packed with 14 hands-on galleries and 90,000 square feet of interactive exhibits. The museum, which is housed in a whimsical building designed by internationally acclaimed architect Robert Venturi, is aimed at the young and young at heart. The exhibits are targeted at children up to age 12 and their families and have been designed to engage a broad range of children's ages and interests. There's also a special area for the younger set that provides activities and exhibits for little ones up to age three.

Three adult wheelchairs and for one child are available at the Information Booth on a first-come, first-served basis. The second level of the "How Does It Work?" and "Power Play" exhibits are accessible via lift. Visitors wanting to use these lifts must get an access key from the Box Office (photo ID needed).

Braille is displayed on all exit doors, elevators and restrooms.

Trained guide dogs are allowed full access to the museum.

Email or call 713-535-7238 for further accessibility questions or to arrange special tours.

Find out more here.

Parking: Six accessible spaces are available in the museum's parking garage located at the corner of Binz and La Branch.

Public Transportation: METRORail Red Line to Museum District Station (5-minute walk).

Top Tip: If you don't mind crowds, the museum offers free entry every Thursday night from 5pm-8pm.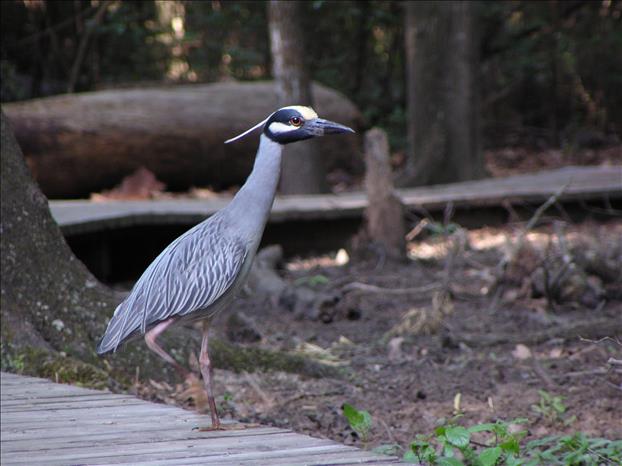 Houston Arboretum and Nature Center | Visit Houston
The 155-acre Houston Arboretum & Nature Center offers an escape from the hustle and bustle of city life and the opportunity to experience the natural world. The nature sanctuary provides education about the natural environment and plays a vital role in protecting native plants and animals in the heart of the city where development threatens their survival.

The Alice Brown Loop is a wheelchair-accessible trail that parallels the driveway and leads to a small pond. Along the way, be sure to stop at the Ravine Overlook Deck where you'll have a bird's eye view of the forest from the canopy above to a stream below.

There are also multi-sensory trails including the 1/3 of a mile Palmetto Multi-Sensory Trail, which is specifically designed for blind and low vision visitors and is also used to educate guests in overcoming physical challenges using the other senses.

Parking: There is parking on the Arboretum grounds. However, it is extremely limited and fills up quickly on weekends.
Top Tip: Don't forget to bring bug spray! Houston's creepy crawlies just love to tourists!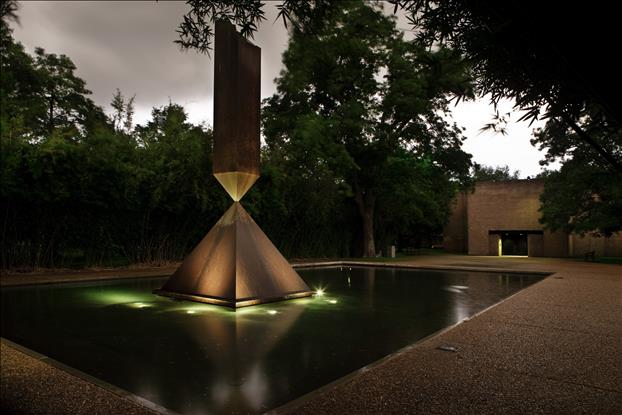 Rothko Chapel | Visit Houston
Take a break from the business of sightseeing and drop into the Rothko Chapel – a landmark of modern sacred art and a sanctuary for contemplation. Meditate, view the art or just let go of the chaos of the world for a while. The space, which is on the National Register of Historic Places, contains 14 murals created by American artist Mark Rothko and provides a safe space for dialogue, prayer and worship – for all people and faiths. And that's it. Simple, sacred and special.

Wheelchair access is located on Sul Ross at the north end of the Chapel.

Parking: Street parking is available around the Chapel. Park on Yupon for ease of access to the Chapel entrance.

Top Tip: Cameras are not permitted in the Chapel so come prepared to store your memories in your mind, not on screen.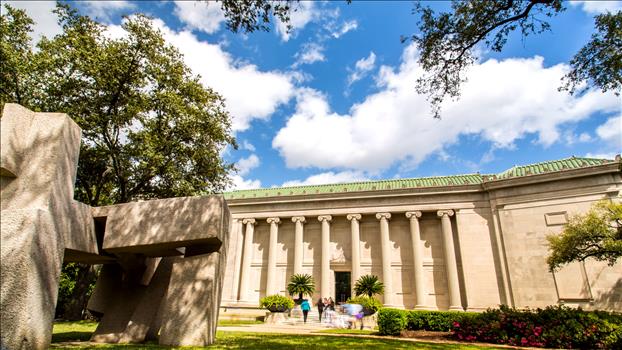 Musem of Fine Arts | Visit Houston
The Museum of Fine Arts, Houston is not only the oldest art museum in Texas, but also one of the largest museums in the whole of the United States. The museum's permanent collection spans some 6,000 years showcased in more than 64,000 works. There's a lot to see and do! Highlights include works by Canaletto, Renoir, Matisse and Monet.

Most public areas, including the galleries, Cullen Sculpture Garden, Brown Auditorium Theater, Visitors Center, café, and shop are wheelchair accessible. All Beck Building entrances are wheelchair accessible, and the entrance to the Law Building on Main Street is wheelchair accessible.

Courtesy wheelchairs are available from the bag and coat check rooms in both the Beck and Law Building lobbies and the Visitors Center on a first-come, first-served basis (photo ID required). Motorized wheelchairs are permitted. Elevators are available throughout the Museum.

An ASL interpreter can be arranged for any public program with at least two weeks' notice, depending on availability.

Assistive listening devices are available for use during gallery programs with at least three days' advance notice. To request an assistive listening device for lectures, films, and other programs in the Brown Auditorium Theater, ask any member of staff.

Transcripts of the Guide by Cell Audio Tour for temporary exhibitions are available at the Guest Services desks in the Law and Beck Building lobbies.

The MFAH offers "Art Beyond Sight" as a gallery program for visitors who are blind or have low vision. Trained gallery educators use verbal descriptions and hands-on materials to engage participants with the museum's collections and exhibitions. Admission is free, but space is limited, so be sure to preregister.

Gallery educators who are trained as sighted guides to enhance the museum experience for blind or partially sighted visitors can be requested, with at least two-week's notice.

For more information about the museum's accessibility and tours and programs for visitors with disabilities, email or call 713-639-7300.

Find out more here.

Parking: Free parking is available in the street-level lot directly across from the Law Building at 1001 Bissonnet Street. Additional parking is available in the MFAH Parking Garage at 5600 Fannin Street.

Public Transportation: METRORail Red Line to The Museum District Station, which is located between the Audrey Jones Beck Building and the Visitors Center.

Top Tip: Visitor drop-off and pick-up is possible at the Bissonnet entrance to the Law Building and at a covered passenger drop-off lane at the Main Street entrance to the Beck Building.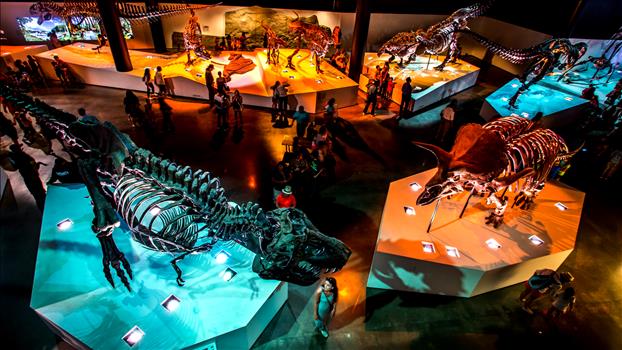 Houston Museum of Natural Science | Visit Houston
The Houston Museum of Natural Science is one of the most heavily attended museums in the United States, and one of the most attended venues in Houston, and after any visit here you'll see why it's so popular. The Museum houses the Burke Baker Planetarium, Wortham GIANT Screen Theatre, Cockrell Butterfly Center and a variety of permanent exhibit areas that examine astronomy, space science, Native American culture, paleontology, energy, chemistry, gems and minerals, seashells, Texas wildlife and much more. The Cockrell Butterfly Center and Brown Hall of Entomology are especially popular, particularly with the younger crowd. Walk through a living butterfly habitat and check out live and preserved specimens of some of the world's largest and weirdest arthropods (yup, some of them are pretty gross…).

The museum is wheelchair accessible. Wheelchairs are available on a first-come, first served basis from the Museum Services desk.

The Wortham Giant Screen Theatre is equipped with a Dolby CaptiView closed caption viewing system Use of the set is free of charge. There are 10 units available on a first-come, first-served basis.

Closed captioning availability is subject to the content made available from distributors, which means that not every film is enabled with the content necessary for closed captioning. Ask an HMNS staff member when purchasing your GST ticket if closed captioning is available.

Find out more here.

Parking: Paid on-site parking.
Public Transportation: METRORail Red Line to Hermann Park/Rice University Station (5-minute walk).

Top Tip: The museum can be quite crowded on weekends and weekday mornings due to the volume of students that visit the site. You can check on expected visitor numbers by calling 713-639-4629.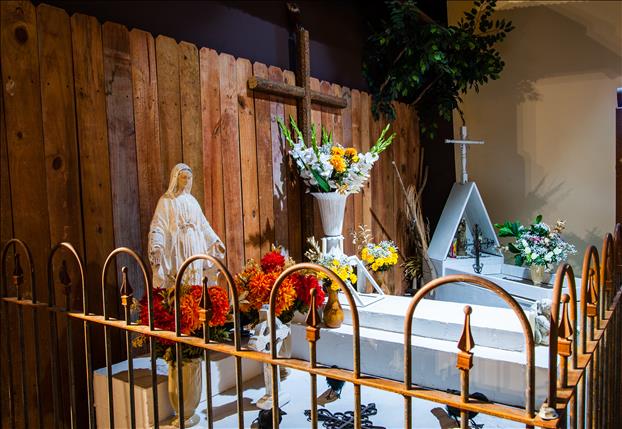 Day of the Dead Memorial | National Museum of Funeral History
The National Museum of Funeral History is truly a one-of-a-kind museum. This macabre attraction houses the country's largest collection of funeral service artifacts and offers a look into a part of life most people prefer not to think about. So, take the plunge and discover the mourning rituals of ancient civilizations, examine the authentic items used in the funerals of U.S. presidents and popes and explore the rich heritage of the funeral services industry.

The museum offers wheelchair access and has benches throughout.

The museum will make special arrangements for visitors who are Deaf, blind or have low vision. Email or call 281-876-3063 to schedule a tour.

Parking: Free on-site parking.

Top Tip: Although the museum is not gruesome or spooky, it's not generally recommended for children under the age of seven.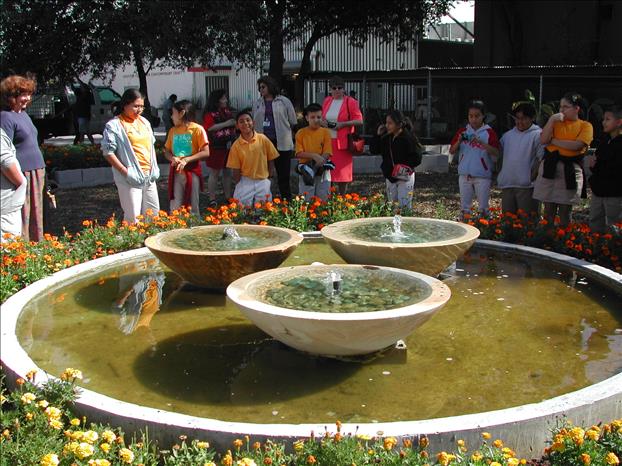 Houston Center for Contemporary Craft Craft Garden | Visit Houston
You don't have to be crafty to enjoy a visit to the Houston Center for Contemporary Craft (HCCC). Learn about the process, product and history of craft, with an emphasis on art objects made from clay, fiber, glass, metal, wood or found/recycled materials. Observe artists at work in Artist Hall, shop at the Asher Gallery for unique gifts to remind you of your trip to Houston or explore the Craft Garden, which demonstrates the living connection between how plant materials are grown and used to create things like the blue jeans and T-shirts we wear every day.

The HCCC is wheelchair accessible.

Parking: Free, accessible parking is available directly behind the building in the lot at the corner of Travis and Rosedale Streets. There is also limited parking in front of the building on Main Street. An accessible entrance is located in the back of the building, adjacent to the parking lot.

Public Transportation: METRORail Red Line to Wheeler Station (5-minute walk).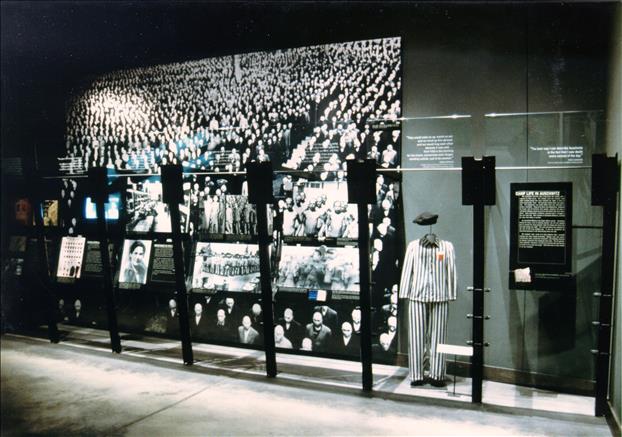 Holocaust Museum Houston Bearing Witness Exhibit | Visit Houston
While the Holocaust Museum Houston is dedicated to educating visitors about the six million Jewish victims and other innocent victims of the Holocaust, it also teaches about the dangers of hatred, prejudice and apathy. The museum hopes to build a more humane society by promoting responsible individual behavior, cultivating civility and pursuing social justice.

The Museum is wheelchair-accessible. A limited number of wheelchairs are available free on a first-come, first-served basis.

A cell phone-based audio commentary, developed by internationally known curators, educators and Holocaust scholars, is available for the Permanent Exhibit "Bearing Witness: A Community Remembers."

Parking: Accessible parking is available in the lot immediately in front of the Museum off Caroline Street.

Public Transportation: METRORail Red Line to Museum District Station (4-minute walk).

Top Tip: Know before you go – the museum is closed on the Jewish holidays of Rosh Hashanah and Yom Kippur, which fall in the autumn.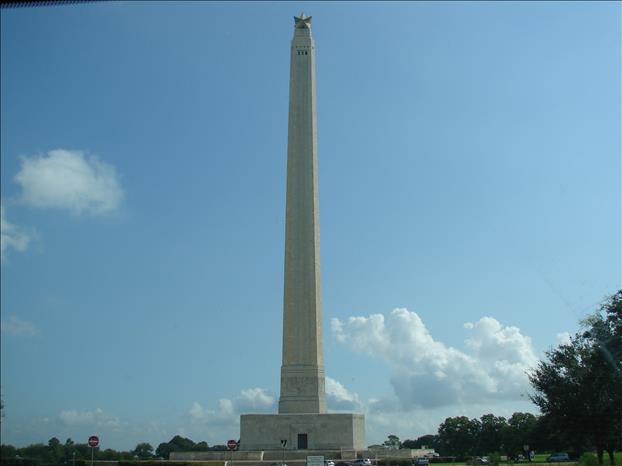 San Jacinto Monument | Visit Houston
Visit the San Jacinto Monument and Museum of History and immerse yourself in the history of the Lone Star State – and of course, it's housed in a monument that's bigger than anywhere else. The 567.31-foot (172.92-meter) column is topped with a 220-ton star that commemorates the site of the Battle of San Jacinto, which was a decisive battle of the Texas Revolution and was fought in 1836. The museum, located inside the base of the monument, focuses on the battle and Texas culture and heritage and includes thousands of artifacts from Mayan idols, Mexican manuscripts and even Sam Houston's private dictionary.

One basic wheelchair is available for use within the museum. Call Visitor Services in advance at 281-479-2421 for reservations.

Wheelchair-accessible seating is available in the Jesse H. Jones Theatre for Texas Studies.

Windows on the Observation Deck begin 44 1/2 inches above the floor, and while a seated person can look out to the distance, it may be difficult to look down toward the base of the monument. Views from the windows are included in the orientation presentation shown on the Observation Deck. In addition, some of the viewing scopes are not accessible due to a step up to use them.

A staff member will escort blind visitors through the gallery and read exhibit labels.

Find out more here.

Parking: Park in the designated accessible space close to the entrance to the circle from Juan Seguin Boulevard (Park Road 1836) for closest proximity to the wheelchair ramp.

Top Tip: Don't miss a showing of "Texas Forever!! The Battle of San Jacinto," which runs every hour on the hour and tells the story of Texas on the big, big screen.
You may be interested in:
I'm travelling to:
and I'd like to find: