Travel Ideas
Accessible Possibilities
Fun Accessible Fall Activities
It may be a cliché, but there's nothing like fall. The long, hot summer days start to turn chilly, sweaters come out and holiday plans are made. While everyone looks forward to the holiday season, there are plenty of activities to keep you busy before December and winter come around. And don't think these quintessential fall frolics aren't accessible. Check out our list for inspiration, and take a look closer to home for similar activities to find amazing fall fun wherever you live.
Photo: Lake County Parks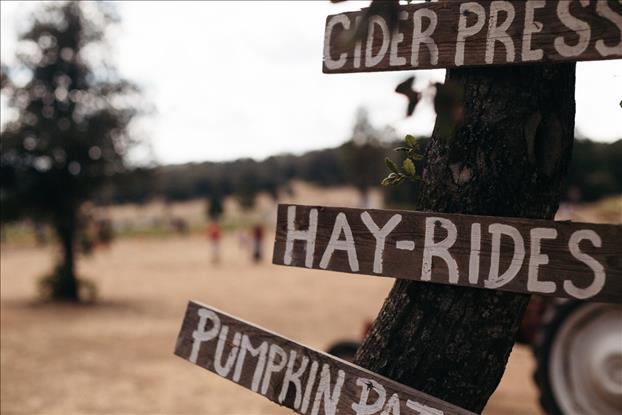 Patrick Fore
Nothing screams autumn more than a traditional hay ride. The horses may have long been replaced by tractors, but there's no better way to celebrate the fall harvest season than by sitting on bales of hay just smelling the spice of autumn. If you are in Indiana before the end of October, check out the Oak Ridge Prairie County Park, which offers wheelchair-accessible hayrides that allow riders to stay in their wheelchair. The site has a ramp that leads directly into the wagon, where they are locked into place for the duration of the ride for maximum safety.
The days are getting cooler, the nights are drawing in. It can only mean one thing. Halloween's coming! Get into the (scary) mood with a visit to a Haunted House. While plenty of houses pop up all over the country, there's no guarantee they will be accessible. The 13th Floor Haunted House in Denver promises to be accessible (there may be some areas that have to be bypassed, but staff are on hand to direct guests). The house is open until mid-November, so go on in – if you're brave enough!
There is no shortage of places to see fall foliage at its best. The problem is narrowing down where to go. For a comfortable leaf-peeping experience, combine the beauty of nature with the fun of a Fall Foliage ride aboard the Blue Ridge Scenic Railway, which runs through the Chattahoochee National Forest in Georgia. The four-hour, 26-mile round trip takes you along the Toccoa River in a vintage train. The train has a wheelchair accessible car (call ahead to reserve a spot since space is limited). There is a wheelchair lift on both sides of the car as well as an accessible restroom on-board (the concession car is not accessible). The train makes a two-hour stopover in the sister towns of McCaysville, Georgia and Copperhill, Tennessee.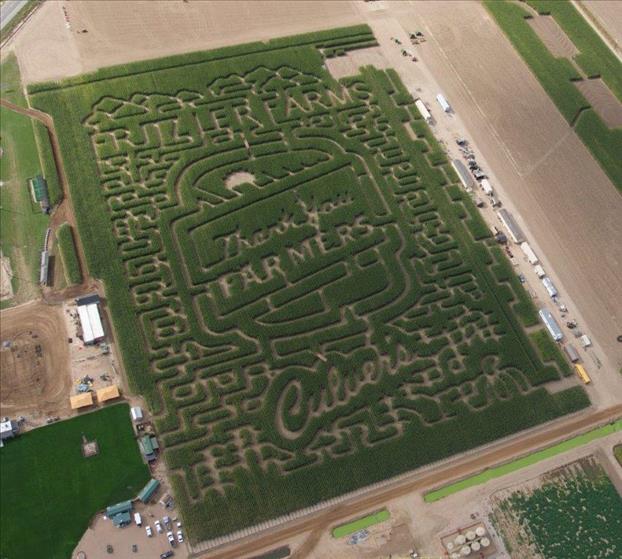 If you don't mind some bumps and bangs (and some wheelchair "off-roading"), a visit to a corn (maize) maze makes for an a-maize-ing fall activity. These mazes, cut into vast fields of corn turn getting lost into a must-do experience. If there's some farm land close to where you live, chances are there's a corn maze to be conquered. We don't recommend trying to tackle a maze after a period of heavy rain (wheels stuck in mud is not fun for anyone). So pick a dry patch and see how long it takes you to find your way out of the maze. If you are passing through La Salle, Colorado, head down to the Fritzler Corn MAiZE. With over two miles of pathways, this maze is not for the faint-hearted. The maze is accessible, although the ground is bumpy and can be muddy in some spots.
The Omni Grove Park Inn
Think fall, think spice. Think spice, think ginger! For gingerbread lovers, take a visit down south to the Omni Grove Park Inn in gorgeous Asheville, North Carolina and go miniature and delicious house hunting at the National Gingerbread House Competition (yes! It's a real thing!). The competition will be held at the end of November, but the winning creations will be on tempting display until the New Year. You don't need to be a guest at the hotel to check out these tasty creations, but you will need plenty of self-control to stop yourself taking a bite!

The hotel advised that the competition is accessible for wheelchair users, with plenty of room to navigate between the displays. All areas with stairs have an elevator option as well.

This year's competition display will be open to the public beginning on November 26, 2017 and continue through January 4, 2018. The Omni Grove Park Inn invites guests not staying at the resort to view the display after 3:00 pm on Sundays or anytime Monday through Thursday, based on parking availability and excluding holidays (December 24, 25, 26, 31 and January 1, 2018.) Please note that only Registered Resort Pets will be permitted. No outside pets are allowed.
A minimum $20 parking charge will be in effect for all drive-on guests (one charge per standard size vehicle, based on availability). Half of each parking charge collected this holiday season will be returned to the community in support of various local not-for-profits. (self-parking: $20 and
day valet parking: $25).
Be Led Down The Garden Path
Be Led Down The Garden Path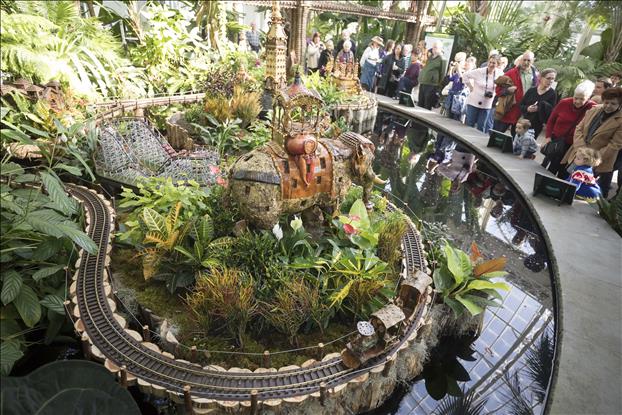 New York Botanical Garden

Botanical gardens are incredible year-round, but they are especially gorgeous in fall when visitors have the chance to experience the changing season without leaving the city. There are so many fantastic accessible botanical gardens throughout the country (Washington, Atlanta and Nashville, to name just a few).

If you are in the New York area before the end of the month, don't miss a trip to the New York Botanical Garden. Not only is there a stunning exhibition of works by glass artist Dale Chihuly, but the gardens are celebrating the changing season with a Scarecrows & Pumpkins festival in the children's garden (we promise, it's great for all ages). There's a giant pumpkin weekend, a chance to explore the creepy creatures of Halloween and even a trick or treat trail for those who need a candy corn fix (admit it, we all do!). If you like your horticulture a little more on the adult side, enjoy the golden hues of the seasonal walk and see the changing colors for yourself. Take a (wheelchair-accessible) tram tour of the site. The tram is equipped with T-coil compatible induction loops. Assistive listening devices are available for guided tours as are large-print transcripts.

You may be interested in:

I'm travelling to:

and I'd like to find:

google-site-verification: google1a6906840161d055.html