Travel Ideas
Accessible Possibilities
Beach Wheelchairs: A Game Changer
A growing variety of beach wheelchairs now make the sand and sea accessible to those with disabilities. Such chairs are offered at beaches around the country, sometimes for free by municipalities and sometimes for a fee by private companies. Either way, the chairs are a game changer for many, especially as their technology has improved in recent years.



Beach Powered Mobility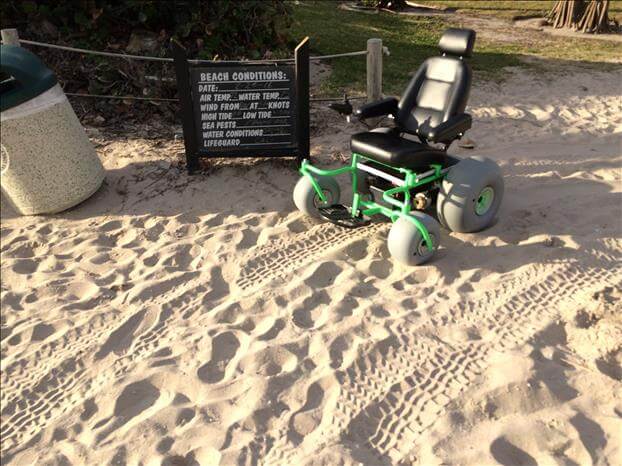 Beach Powered Mobility
"There are some people who haven't been able to get down to the water ever, or in many years, and now they can, and they can experience the beach with their family and friends," said Melissa Cook, director of data and customer service at Mobility on Wheels, which sells and rents out manual and battery-powered beach wheelchairs in the Atlantic City, New Jersey area.

"We get all sorts of positive feedback."

Wheelchairs with large balloon-like tires that can be pushed on sand were first developed about 20 years ago, said Morris Padgett, owner of Beach Powered Mobility in Panama City, Florida, which rents and sells beach wheelchairs. While they do offer a way for people to get closer to water and explore sandy beaches, these chairs require the help of a family member, friend or caregiver who must push them, and they can be very heavy, Padgett and others said.

But in the last several years, motorized versions of beach wheelchairs have been developed, which are more effective at traversing the sandy terrain and also allow users to drive them with use of a joystick. This chair also has large balloon-like tires that glide over sand.

"The Battery-operated power chair changed my experience because I will be able to get around by myself," said Tyler Grogg, who lives in Virginia and recently used a battery-powered beach wheelchair at Virginia Beach.

More companies around the country are building, selling and renting battery-powered beach wheelchairs. Padgett's company partnered with a wheelchair developer to build a motorized, all-terrain chair, called the Beach Cruiser, three years ago.

In addition to renting them out to beach-goers along Florida's Gulf Coast, Beach Powered Mobility also sells the chairs to other companies, municipalities and organizations.

"It's really popular, there is a big demand," said Padgett, who recently sold motorized chairs to the city of Miami Beach and some Florida state parks, who will provide them to visitors at no cost. "And it's been a really humbling experience." Padgett said that Beach Powered Mobility delivers the chairs to homes, hotels or any other location.



Free beach wheelchairs at many state beaches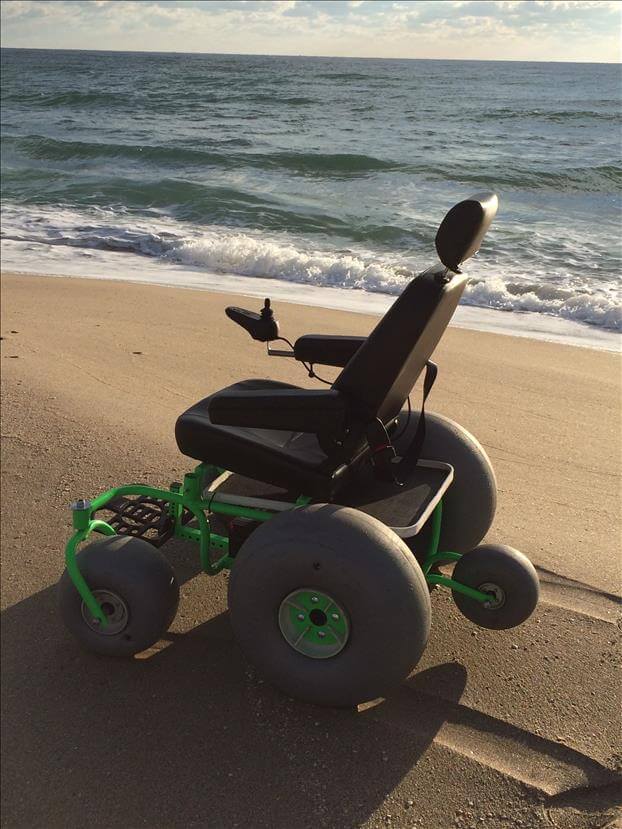 Illustrative photo | Beach Powered Mobility
Other versions of motorized beach chairs, such as the
Action TrackChair,
are built with treads, similar to the construction of a bulldozer.
Beach wheelchairs are also a growing line of business, according to Trevor Scribner, whose Virginia Beach, Virginia-based
Beach Power Mobility
is an outgrowth of Advanced Aeromedical, Inc.
"We get to help a lot of people in the summertime around here, and it's a growing part of our business," Scribner said.
And, in the newest development, many companies are also offering chairs that can be pushed into the water, where they float, allowing users to experience the ocean first-hand.
While renting a motorized beach wheelchair costs at least $75 a day, a growing number of beaches are offering them at no charge.
The city of San Diego offers
free power beach wheelchairs
at seven beaches in the area. Most of these beaches are easily accessed from the flat and paved boardwalks that cover about 20 miles of San Diego's beaches, according to the San Diego Tourism Authority.
Other beaches with free beach wheelchairs include
Virginia Beach
,
Narragansett, Rhode Island
,
Clearwater, Florida
, several
state beaches in Florida,
and dozens along
California's coast
.
A family outing made easy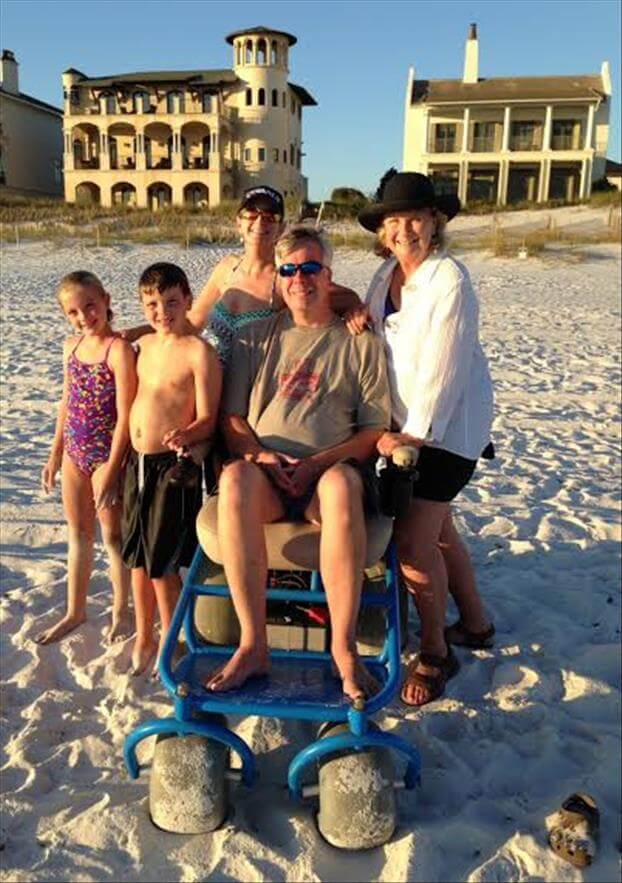 Craft Family | Beach Powered Mobility

A lot of people are still surprised when they first see or hear about these chairs.

"It's still fairly new," Cook said. "A lot of people aren't familiar with it."

But it really changes the way that people who use wheelchairs can experience the sand and water.

You may be interested in:

I'm travelling to:

and I'd like to find:

google-site-verification: google1a6906840161d055.html