Travel Ideas
Accessible Possibilities
6 Thanksgiving Travel Tips
Holiday travel can be hard for everyone. Busy airports, long lines and jam-packed flights all make staying at home look like an appealing option. And that's before you add the potential extra complications for travelers with disabilities.

While travel will never be the highlight of a Thanksgiving trip, with a little forward planning and strategizing, it needn't be the low point either.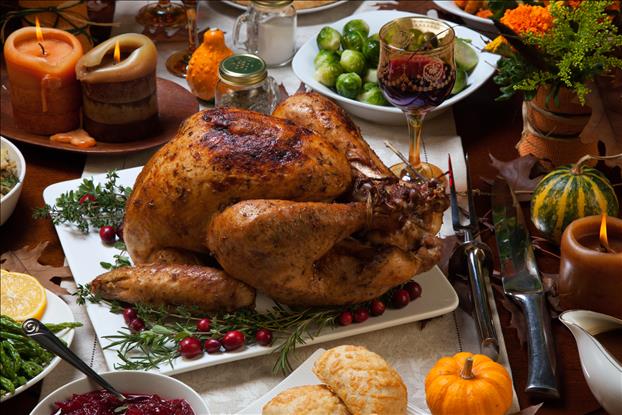 1. Let the Airline Know of Any Extra Needs When You Book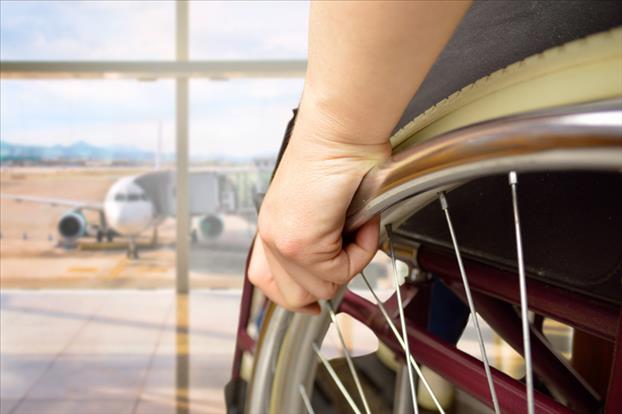 Any modern day Pilgrim should give the airline a heads up of any special or extra needs when you book, and check they understand what you need. Give as many details as possible and don't underplay any help or assistance you need.
To make sure your requests don't get lost in the shuffle, contact the airline 24-48 hours before departure to review any requests and to verify they have been processed. Get any guarantees of help or special treatment in writing. Don't forget to print it out and keep it handy throughout your journey.
Should anything go wrong or promised help not be on hand, make sure you try to resolve any issues or complaints while you are still at the airport. Every airline has to appoint a Complaint Resolution Official (CRO) at every airport who must deal with any problems or errors.
2. Put Your Comfort First
For most travelers with disabilities, there are plenty of ways to make your journey as comfortable as possible.

Check the airline's pre-boarding policy to find out if you can board before the rest of the passengers. This will allow you to transfer without feeling the pressure of holding up the boarding process and without hundreds of eyes watching you! Once on board, discuss the best way to exit the plane with the flight crew; this is important if you have a tight connection.
While space is at a premium on all flights these days, booking the bulkhead seat will give you a little extra room and make transfers from a wheelchair to your seat a little bit easier. You might have to pay extra for this privilege, but if it's in your budget, it's worth it.
Another premium that may be worth paying for is a direct flight, which minimizes the boarding and transferring hassle. The exception is if you know using the bathroom on board will be difficult. In that case, a connecting flight might be worth the double trouble of boarding and disembarking twice. Just make sure to give yourself enough time to get from one flight to the next.
Finally, consider paying for TSA Pre ®. This program costs $85 and is valid for five years. It cuts down on the security process (no need to remove laptops, for example), and is shorter than the general screening line. However, even TSA Pre ® lanes can experience delays at busy travel times such as Thanksgiving.

The TSA also has a notification card you can use to describe your medical condition and any special needs that might make screening a little easier.
3. Make Sure You Are Travel Ready
These days, it seems like the rules about what you can and can't take on board the plane are constantly changing. Make sure you know what you may take onto the plane, in your hand luggage and even in your checked baggage.

In case you were wondering, you can take a (cooked or chilled, live, not so much…) turkey in either your carry-on (good luck with carrying it!) or in your checked bags!
While an increasing number of people are traveling with electric wheelchairs, those with wet cell batteries (which contain a liquid electrolyte) may not be accepted on-board. Check well ahead of time so you can make alternative arrangements, including renting equipment at your destination.
Remember, you can always check out accessibleGO's directory of Trip Resources for equipment rentals in major U.S. cities.
Keep all your meds in a separate, easy-to-reach pocket or bag in your hand luggage to make the screening process simple. Store liquids in a plastic zip-top bag so they can easily be checked and screened. It is also worthwhile labeling any accessories associated with liquid medication, such as syringes, ice packs, gel packs, IV bags or pumps. Don't worry about exceeding the 3.4-ounce (100 millimeters) maximum for liquids. The rule doesn't apply to medications, but it does apply to gravy, so if you must have your homemade recipe even when you travel, put it in your bag to avoid confiscation!
Check out the TSA information for disabilities and medical conditions to find out more.
Depending on your needs and journey, it might be worthwhile discussing the trip with your doctor before you fly. They could help with medication for a long flight and give you advice about medication and facilities at the other end.
Ask your doctor in good time for an official letter outlining your condition, medications, potential complications, special needs and any other relevant information in case of emergency. Make sure you have a number where your physician can be reached.
4. Think Worse Case Scenario
Medications
There's nothing worse than traveling only to realize you've forgotten something crucial – especially medicine. To avoid any mishaps, travel with two complete packages of essential medication in case of emergency.
Don't assume that your checked luggage will arrive when you do. To avoid running out of vital meds or other must-haves, pack anything important in your carry-on bag. This means even if your bags go to Pittsburgh instead of Plymouth, you won't have the stress of hunting down hard-to-get meds (for anything else, there's always the fun of Black Friday!).
Take time before you travel to research physician availability at your destination. Contact your doctor, insurance company or even local embassy for recommendations and phone numbers of doctors and other healthcare professionals.
Wheelchair
If you are traveling with a wheelchair, make sure you have spare parts and tools for your wheelchair (and that you know how to use them or can instruct someone else in fixing any minor problems). The last thing you want on a Thanksgiving break is to be stuck trying to find someone to fix your chair.
Finally, make sure you verify with a flight attendant that your wheelchair is on the plane before you take off.
Upon arrival, give your chair or any other equipment a thorough look over to make sure nothing has been damaged. Don't forget to check if your homeowners or renters insurance or travel insurance covers special equipment such as wheelchairs or other medical items. If not, take out special insurance that will give you enough coverage for peace of mind.
5. Plan Your Transportation
While some cities have ample accessible taxis in circulation, there are plenty of destinations where accessible vehicles are still in the minority. Don't count on being able to catch a taxi from the cab rank. Book ahead to make sure you are met by either a taxi that can transport a wheelchair – even a large electric one.

Alternatively, reserve a spot on an accessible van from a nationwide company such as Super Shuttle. If you want to rent a car at your destination, many of the major companies offer wheelchair-accessible vehicles or cars with adaptive driving devices.
accessibleGO's Trip Resources directory helps you find accessible transportation at your destination in the U.S.
6. Give Yourself Plenty of Time

Our last tip applies to anyone traveling at Thanksgiving. If possible – and we know it isn't always – opt not to travel at peak times.

The Wednesday before Thanksgiving Day is the most crowded for American airports (think extra-long lines and extra-short tempers). Don't forget that it's not just the airport itself that will be crowded. The roads around the airport are likely to be busier than usual.

Even if you are a seasoned traveler who has flown multiple times, holiday times are notorious for once-a-year travelers who don't know how best to negotiate check-in or navigate security lines. To keep your stress levels to a minimum, give yourself some buffer time and arrive extra early so you arrive at your destination relaxed and ready for the holidays.

Just remember, no matter how stressful or uncomfortable Thanksgiving travel can be, it will all be worth it once you get there.

Happy Turkey Day!

Did we miss anything? What are your top accessibility tips for Thanksgiving travel? Let us know in the comments below.


You may be interested in:

I'm travelling to:

and I'd like to find:

google-site-verification: google1a6906840161d055.html