Travel Ideas
Accessible Possibilities
4 Surprisingly Accessible Trips
From the Atlantic to the Pacific, explore these four surprisingly accessible towns across America!
1. The Atlantic: Colonial Williamsburg, Virginia
Yorktown Riverwalk Landing Shopping | Visit Williamsburg
Level of Access: For a town founded in 1638, Colonial Williamsburg is unexpectedly wheelchair-friendly. Over half of the 46 public buildings on this 300-acre site can be accessed in a wheelchair.

Simply entering Williamsburg transports visitors back to the 1700's. Men and women dressed in colonial garb bustle about in their daily activities, performing work in much the same manner as in Colonial days. No vehicles are permitted, only horse and carriage. Many accessible demonstrations bring history to life right before your eyes, like the town cooper creating buckets from tightly fitted wooden staves and the blacksmith pounding metal olden-style "chocolate pots" used to serve hot cocoa at Charlton's Coffeehouse around the corner. It's a window into living history!
Nearby Places & Accessible Must-sees:
Jamestown Glasshouse and National Historic Park
Yorktown shops and waterfront
Richmond, VA capitol building
Accessible Planning Tips:
2. The Midwest: Ohio Amish Country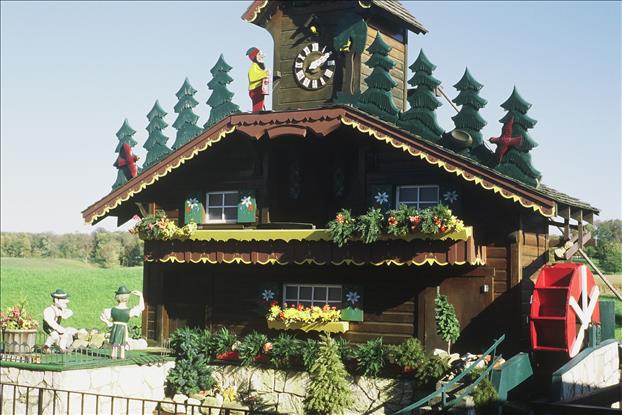 World's Largest Cuckoo Clock, Sugarcreek | Holmes County Tourism Bureau
Ohio Amish Country spreads across six counties in northeast and central Ohio representing one of the largest Amish populations in the world. Horses pulling buggies trot alongside cars and trucks. Draft horses plod in nearby fields, tethered to plows or wagons. The peace and tranquility of the simple Amish way soaks into one's being in this place.
Fine handmade furniture, quilts and crafts abound in many accessible shops in the towns of Sugarcreek, Walnut Creek and Berlin, among other locations. In Kidron, renowned Lehman's Hardware, nearly the size of a football field, boasts a wide selection of merchandize from pottery to soaps to non-electric appliances for the self-sufficient lifestyle. Take a buggy ride, then dine in one of the plentiful Amish restaurants and enjoy the country cooking and homemade pies so famous in this region!
Favorite Accessible Shops, Restaurants and Sights:
Sol's Palace (gifts), Berlin
Farmstead Restaurant, Berlin
Lehman's General Store, Kidron
Amish Door Restaurant and Gifts, Wilmot
Der Dutchman Restaurant, Walnut Creek
Wendell August Forge (fine gifts), Berlin
Swiss Village Bulk Foods, Sugarcreek
Berlin Bulk Food, Berlin
World's Largest Cuckoo Clock, Sugarcreek
3. The Pacific Coast: Newport, Oregon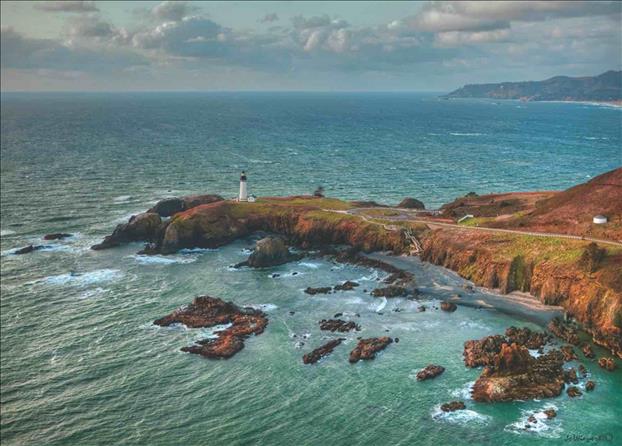 Photo: Greater Newport Chamber of Commerce
Delightful, relaxing Newport, Oregon is 134 miles southwest of Portland along the Oregon coast. The wheelchair accessible historic bay front entertains all ages with its shops, museums, boutiques and restaurants. Sea lions coax onlookers from the stores to the nautical side of the street with their resounding barks and roars and wild antics.
Newport offers plenty of wheelchair friendly choices. Board an accessible sea-faring vessel to fish, crab or just tour the bay. Yaquina Head Outstanding Natural Area, a Bureau of Land Management park, has a rare cobble beach, one of the nation's only accessible intertidal zones and a lighthouse with accessible whale watching platforms. Hatfield Science Center provides family fun and educational opportunities, including a wave machine, an octopus display and a marine "touching tank." There's so much to see and do for the whole family!
Don't miss:
Historic bay front
Newport Aquarium
Hatfield Science Center
Yaquina Head Outstanding Natural Area
Yaquina Bay Lighthouse and State Recreation Site
Nye Beach
4. Pacific Northwest: Anacortes and Washington Islands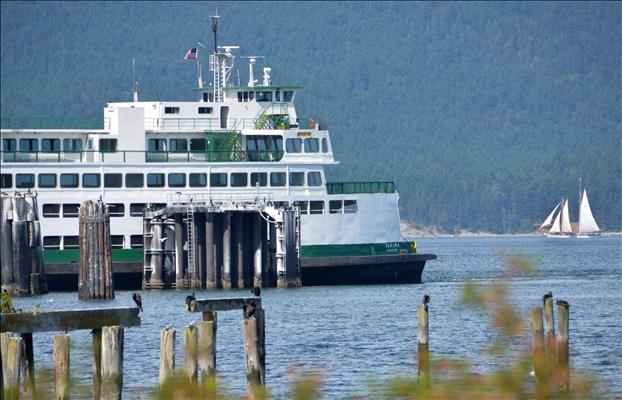 Anacortes ferry sailing out of WA ST terminal | photo credit: Anacortes Chamber of Commerce, Steve Berentson
Anacortes, 80 miles north of Seattle, is a charming little town perched on Fidalgo Island in Skagit County. Known for its quaint antique shops, delightful restaurants, and art and music festivals, it is invitingly accessible. It boasts Cap Sante Marina, one of the Northwest's premier marinas, with a lovely accessible waterfront trail. Deception Pass State Park provides stunning ocean views along high sea cliffs and is only 10 miles south. The Washington State Ferry Terminal on the north side of town serves as a jumping off point for a spectacular one-hour ride to San Juan Island. The State ferries are comfortably accessible. If you're lucky, you may even spot an Orca whale, the very sea mammal for which Orcas Island is named.
Must see and do nearby:
Skagit Valley Tulip Festival—Mt. Vernon, month of April
Friday Harbor, San Juan Island
American Camp National Historical Park, San Juan Island
Shipwreck Fest, Anacortes, in July
Take a ferry boat to San Juan Islands
Moran State Park, Orcas Island
Travel Tip:

You may be interested in:

I'm travelling to:

and I'd like to find:

google-site-verification: google1a6906840161d055.html