Travel Ideas
Accessible Possibilities
With a nickname like the Magic City, any visit to Miami is going to be a real thrill. There is no end of things to do, from relaxing at the beach, checking out the amazing architecture, heading out of the city and getting close to nature or just watching the beautiful people go by.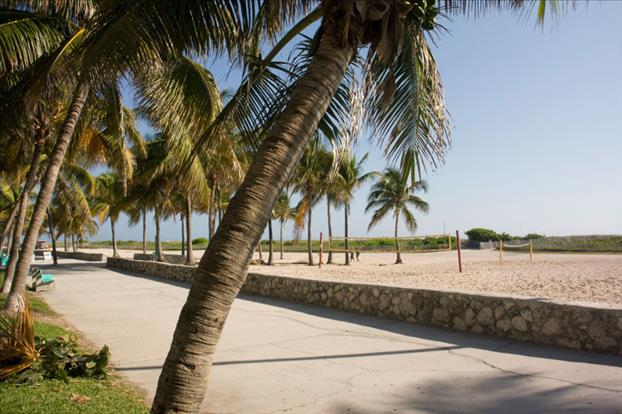 South Beach. | Photo courtesy of the GMCVB – http://Miami andBeaches.com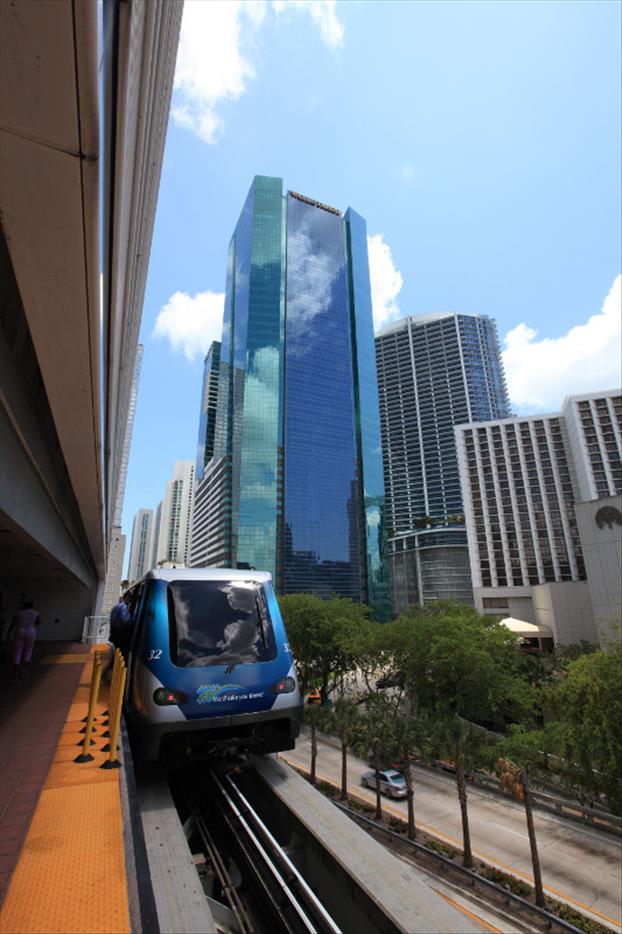 Metromover | Photo courtesy of the GMCVB – http://Miami andBeaches.com
Get your bearings and take a comfortable, free "tour" of Miami on the Metromover, a 4.4-mile electrically powered, fully automated people mover system that serves downtown Miami from Omni to Brickell.

The Metromover has a downtown inner loop and serves Omni and Brickell on the outer loop, with cars arriving about every 90 seconds. Service on the outer loop runs from 5 a.m. to midnight. Service on the inner loop operates 24 hours a day. It's not luxurious, but it is free and a great way of checking out the city.

There are 21 wheelchair-accessible Metromover stations, one about every two blocks. Tactile tiles alert customers who are blind or have low vision that they are getting close to the platform edge.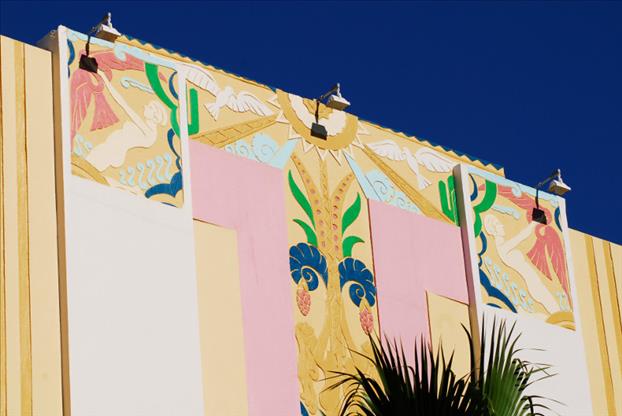 South Beach Art Deco Architecture. | Photo courtesy of the GMCVB – http://Miami andBeaches.com
Learn more about Miami's stunning Art Deco backdrop with a tour through the Art Deco District in South Beach. You can amble along on a self-guided tour (or just enjoy looking at the amazing facades) or join an organized tour from the Miami Design Preservation League.

Both Washington and Collins Avenues have ramp exits and entrances on the sidewalks (which can be clogged with tourists gawking at the sights). If you want to check out Ocean Drive, cross over to the beach walk across from the hotels and cafes, which is less crowded and easier to navigate.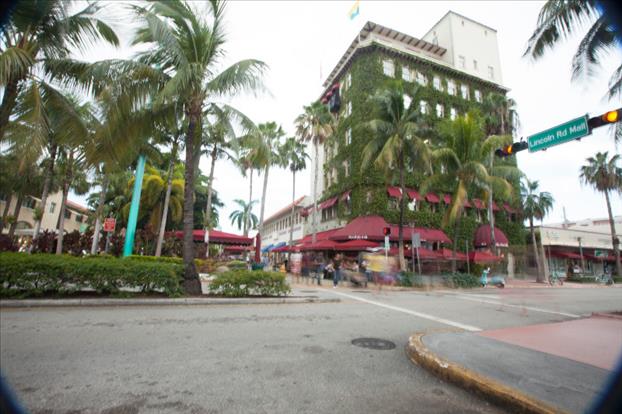 Van Dyke cafe located at the Lincoln Road Mall in Miami Beach. Photographer: Human Pictures. | Photo courtesy of the GMCVB – http://Miami andBeaches.com
Get ready to people watch with a visit to Lincoln Road Mall, an outdoor shopping, dining and entertainment destination. The pedestrian-only promenade, located between West Avenue and Washington Avenue, offers shopping, cafes, bars, galleries and fine dining. Take a seat at one of the many umbrella-covered cafes that line the street and unwind as the sun goes down.

When day turns in to night, step things up with a cocktail or two at the uber-chic Juvia. Located on the penthouse level of the Herzog & de Meuron-designed building at 1111 Lincoln Rd, Juvia is an indoor/outdoor restaurant and lounge accessible via private elevator on Lenox Avenue.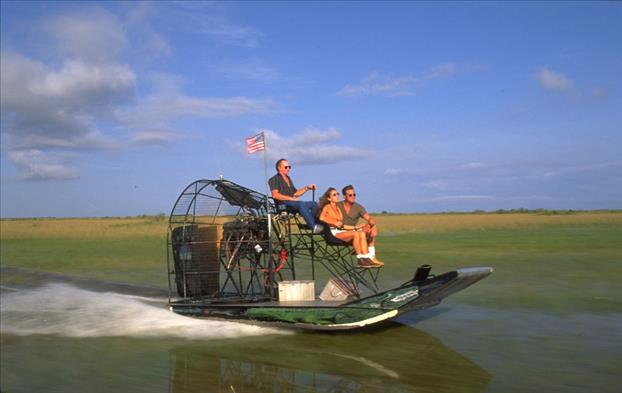 Everglades Airboat Ride. | Photo courtesy of the GMCVB – http://Miami andBeaches.com
Provided you didn't party too hard the night before, get up early and get close to the best of Florida's nature on an airboat tour with Everglades Nature Tours. Learn about the history of the Everglades and experience the local ecosystem. Keep your eyes open and you might see a Florida bobcat, alligator or coyote. No matter what you see, just being out on the boat is an adventure in itself.

The airboat is wheelchair-accessible.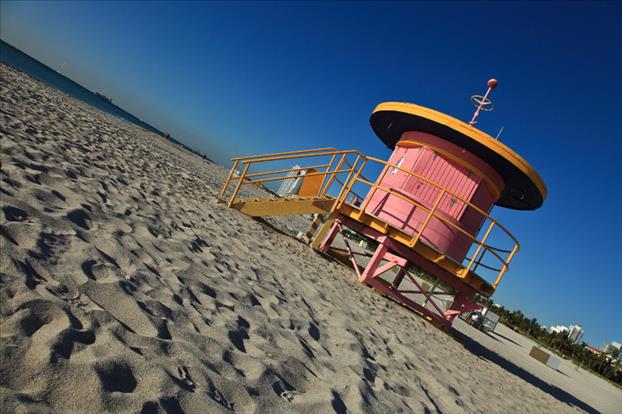 Pink lifeguard stand on South Beach. Photographer: Cris Ascunce | Photo courtesy of the GMCVB – http://Miami andBeaches.com
Take a break and visit to one of Miami's glorious beaches. The City of Miami Beach offers free and manual and motorized beach wheelchairs at 1001 Ocean Drive and South Pointe Park. Wheelchair access to the beach is via Mobi-Mats, which are available at select entrances and provide a smooth, continuous surface without gaps over the sand.

There are two manual and four motorized wheelchairs available at these beaches on a first-come, first-served basis from the lifeguard. The manual wheelchairs are not self-propelled, so bring someone who can help. The manual wheelchairs can go into water up to 6 inches deep – any deeper than that and users risk floating off into the Atlantic!

Adrienne Arsht Center for the Performing Arts of Miami Dade County. Photographer: Kiko Ricote | Photo courtesy of the GMCVB – http://Miami andBeaches.com

Take in a performance at the Adrienne Arsht Center, the premier venue for performing arts in South Florida. The center offers everything from ballet and opera to comedy and R&B (and plenty in between).

Wheelchair accessible seating is available at each performance with at least one companion seat. Free infrared assistive-listening devices are available in the lobby of the Ziff Ballet Opera House, the Knight Concert Hall and the Carnival Studio Theater.

Some shows are presented in American Sign Language (ASL), open caption audio translation with description, or projected English/Spanish subtitles. Call the box office in advance on 305-949-6722 to find out which performances offer translation services.

For attendees using the audio description service, a Touch Tour, offered at select performances, allows guests to touch costumes and props before the show.

Click here for more information.

Accessible restrooms are available throughout the Miami International Airport terminal. For those traveling with service animals, MIA has "doggy parks" located at the arrival level at Concourses D, E and J. All MIA relief areas have dual surfaces and waste disposal stations.

Wheelchair-accessible taxis can be requested upon arrival at the ground level curbside area, but there might be a wait. Drivers will help passengers with their luggage.

If you don't want to splurge on a cab, SuperShuttle shared-ride vans with wheelchair lifts are available. Contact SuperShuttle on 305-871-100 or see the curbside representative at the Ground Transportation Kiosk.

All Miami-Dade Transit buses are now wheelchair-accessible.

The following 10 Metrorail stations are wheelchair accessible: Dadeland South, Dadeland North, South Miami, Douglas Road, Brickell, Government Center, Civic Center, Dr. Martin Luther King, Jr. Plaza, Tri-Rail and Okeechobe.

Click here to find out more.

Base yourself at the Kimpton Surfcomber Hotel on the ultra-hip South Beach. The historic Art-Deco building has a palm tree-lined pool, access to a gorgeous beach and with a daily wine hour, the hotel is the place to see and be seen.

All of the hotel's wheelchair-accessible rooms include a roll in shower. TTY capabilities, closed captioning or decoders are available. Email to discuss any special arrangements.

Click

here

for the Accessibility Guide to Miami and the beaches.

I'm travelling to:

and I'd like to find:

google-site-verification: google1a6906840161d055.html